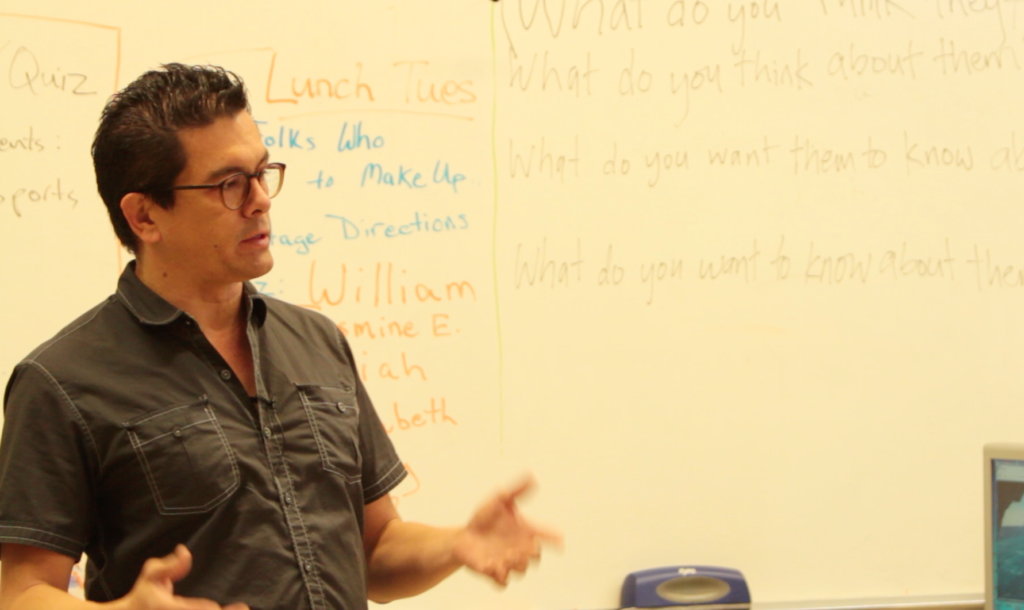 I worked as a tenant organizer in the Bronx, as an archiving clerk for the Actors' Equity union, and as a house cleaner before moving in 1992 from New York to San Francisco, where I found a job as an office assistant at the Tenderloin Times. I soon became a reporter there and grew to love those 50 square blocks of people who were headed up, down and sideways. The Tenderloin was a place whose residents were overlooked and neglected — not to mention pressed upon and sometimes persecuted — even as they strove to survive and thrive. So the Tenderloin Times enjoyed a special relationship with the people it served, functioning as a critical information resource as well as an affirmation that the news of and about their lives mattered. Among the lifelong lessons I learned in the multitudinous and diverse Tenderloin was how critical it is for news organizations to interact and engage with their constituents of different political, social and cultural stripes, and of the role they can play in creating a place to discover potential commonalities.
In 2016, driven partly by those lessons, I co-founded Spaceship Media with Eve Pearlman to use journalism to bring together communities at odds into sustained civil dialogue supported by research and reporting, a process we termed dialogue journalism. I helped conceptualize, design and manage Spaceship engagement projects with news organizations like Advance Local, Minnesota Public Radio/American Public Media; the Bay Area News Group and the Southern California News Group; McClatchy Company and NEWS Co/Lab at the Walter Cronkite School of Journalism and Mass Communication at Arizona State University, before leaving Spaceship to develop new civic engagement projects.
In 2014-2015, while a JSK Journalism Fellow at Stanford University, I focused on improving news coverage in underserved communities and journalism innovation; I learned that the best innovations keep the community's needs (and existing assets) in mind before the needs of the news organization.
Previously, I was a reporter for 15 years at The Press Democrat in Sonoma County, where I covered gangs, police, aging and city government. I was a lead reporter on a series about globalization that won the newspaper a George Polk award in 2005.  Other recognitions include two Associated Press Fairbanks awards for public service, a Best of the West award for magazine writing, and state awards for reporting on neighborhood poverty, business, public sector benefits and an Indian tribe.
In 2007 and 2008, I took a sabbatical position at National Public Radio affiliate KRCB in Sonoma County, where I was editorial coordinator for Voice of Youth, a teaching project for under-appreciated youth. We produced stories for a bilingual radio show, learned stuff about each other, had lots of fun, and formed some lasting friendships.
Longer ago still, I was editor at the St. Helena Star; a contributing editor to Wine Business Monthly; and a contributor to Wired, The Sonoma County Independent, the San Diego Union Tribune, and Gauntlet Magazine, a journal about free speech issues.
I've presented at events and forums including ONA, the Knight Foundation Media Learning Seminars, F8, the Commonwealth Club board of directors, Facebook's Journalism Project, and Stanford University's d.school.